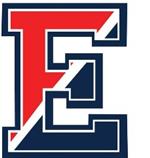 Central Bucks High School - East
Nurse's Office
CB East school nurses are here to care for your child while in school, to assist her/him to be successful, and to educate her/him about various health issues. We are a resource for you and your child for any health questions or concerns. Please feel free to call the nurse's office at any time.
Karen Bartnett, RN, CFNP, MS, MPH
Certified School Nurse
(Monday - Friday)
267-893-2325
267-893-5821
(fax)
kbartnett@cbsd.org
Stella Bredin, RN, CSN, MS
Certified School Nurse
(Monday)

Valerie Workman RN, CSN
Staff Nurse
(Tuesday and Thursday)

Shirley Yoder LPN
Staff Nurse
(Monday, Wednesday, Friday)


---



School Health Forms



Physical Exam Form - All 11th grade students are required to have a physical exam. This physical exam form is due by October 15th of the 11th grade year. Click on the below link if you need a physical form.

Private Physical Exam Form


Medication Dispensing Form - If your child needs to take medication in school (prescription or over-the-counter), your doctor needs to fill out the medication dispensing form (below link) and parents needs to sign it. All medication needs to be brought to school in the original containers. Controlled substances (Ritalin, Adderall, Ativan, Xanax, etc.) need to be brought into the nurse's office by the parent.

Medication Dispensing Form


Action Plans - Action plans should be filled out for students who have a health issue that requires specific instructions and interventions. Action plans are commonly filled out for students with asthma, seizure disorders, migraine headaches and food allergies. If you need an action plan for your child, click on the appropriate action plan below. Action plans should be returned to the nurse's office at the beginning of every school year. Many students also need to have a medication dispensing form for necessary medication as part of their action plan.

Asthma Action Plan

Headache Action Plan

Food Allergy Action Plan

Seizure Action Plan


Concussion Information

More students are being diagnosed with concussions every year. If your child has a concussion or you suspect your child may have a concussion, see your child's medical provider. Students with concussions need special follow-up in school. If your child is diagnosed with a concussion, contact Certified School Nurse Karen Bartnett at kbartnett@cbsd.org or 267-893-2325.

For more information on concussions, see the below link from the Centers for Disease Control and Prevention.

CDC Concussion Fact Sheet


What is Central Bucks Doing About Concussions? - Concussion Video

For more information on concussions and what Central Bucks School District is doing to manage concussions in the



classroom and on the field please view the above link.
---