---
Congratulations!

Doylestown VFW 175 presented seven 7-0 students with awards for their essays during Team Time on December 16.
This year's prompt was "The America I Believe In"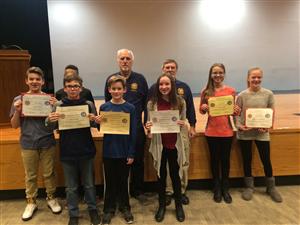 Congratulations
!

Luke G., Grace M., and Sam R. for their honorable mention awards;
to Quinn M. and Guitano F. for their 3rd place awards;
Abby D. for her 2nd place finish;
and Talya S. for her 1st place prize.